So what exactly is letterpress printing?
Letterpress printing is one of the oldest forms of printing.
The version we use today is modernized from Gutenberg's "screw press" of the mid 1400's (the first printing press).
The Heidelberg Original Windmill Press that we use was first produced in 1914,
and there are many similarities to Gutenberg's original press in the printing style.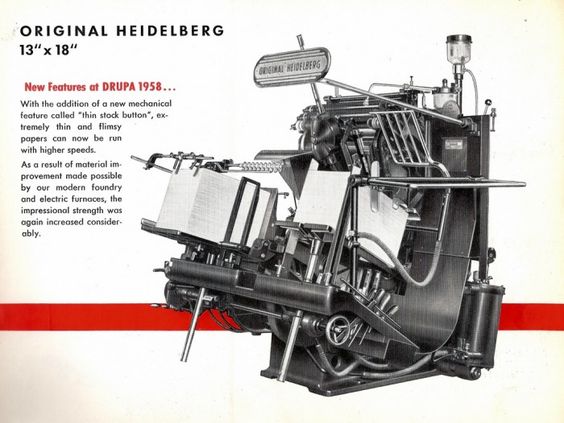 The retro ad above shows the model we use today.
The term "letterpress" is derived from the action of letters being pressed into paper to form an impression.
The process works as a plate is placed into a bed (or chase), it is then locked in, inked up and pressed into the paper
which is how an impression is made. Giving the finished piece the distinct look and feel of letterpress printing.
Each ink color uses a separate plate, so if a piece has two ink colors, the press must be cleaned and reset between each color.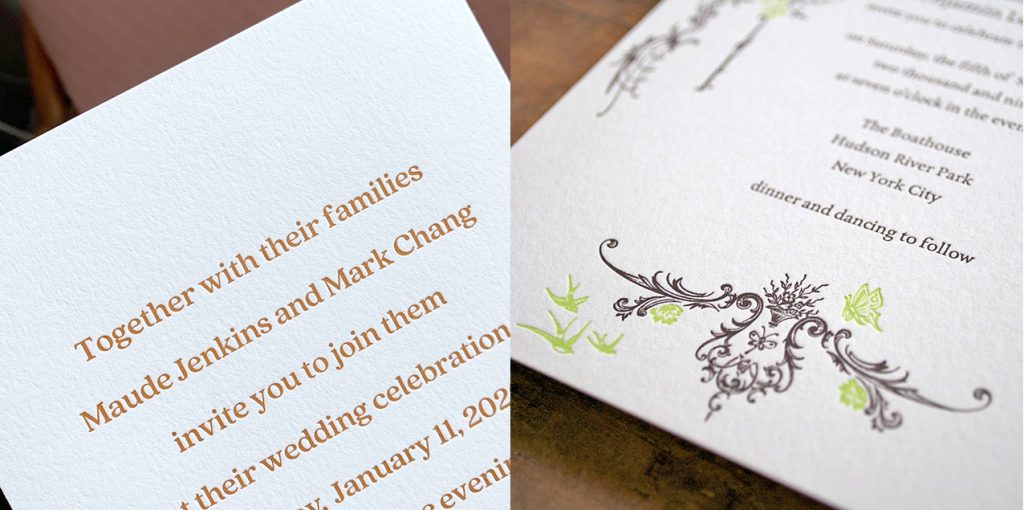 The above detailed photo shows the impression that can be seen and felt on each finished piece.
PRINTING GREEN
All of our paper is either made from 100% tree-free post-consumer cotton or made with a minimum carbon footprint. Not to mention our inks are soy based.