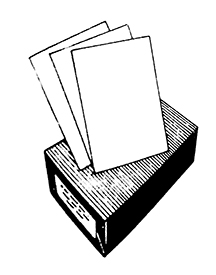 PAPER OPTIONS
We offer a variety of paper options that help to feature the beautiful impression letterpress printing provides.
Our house paper Lettra is made of 100 percent cotton fiber, so it is tree free and made in the USA.

Colored paper is produced with a minimum ecological footprint.
Stocking fees apply for any colored paper stock.