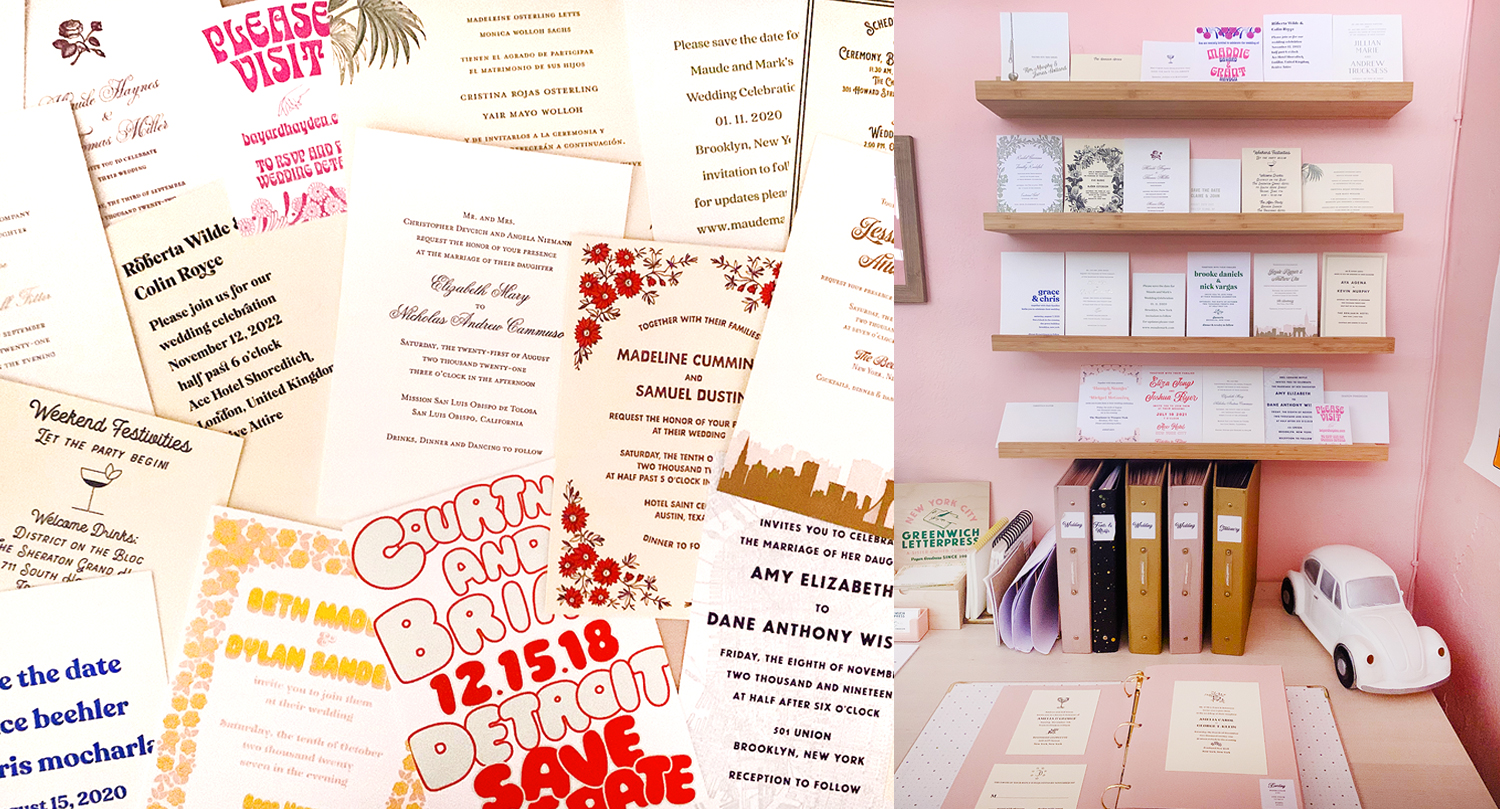 ORDERING PROCESS
STEP ONE
Browse through our many sample books so you can see our work in person. We have quote forms you can fill in with your order details which will help us generate a custom quote. We offer a large variety of design for you to choose from, making it easy to order what you need as all of our wedding items are sold à la carte. You are not bound to order full sets. See an invitation without an rsvp but would like one, we will design one to correspond with your motif. Additional day of pieces can be designed as well to match your chosen motif. (i.e. menus, details cards, thank you notes, etc.)
STEP TWO
Choose your design from our collection. We allow ink, font and paper substitutions on all of our house design invitations as all of our designs are semi-customizable. Any edits beyond this is considered full custom (starting at $500.00). An additional fee will be added if any edits are required beyond basic font, ink and paper changes. All of these options can be found along with our custom binders. If you are unsure about how a certain ink color or font may look we would be happy to show you different versions on your PDF proof.
Please note the design process will begin after a contract is sent and a deposit is placed.
STEP THREE
Ready to order? We can put a quote together for you. Once you decide to move forward we will email you a PDF contract with all of the details of your order. A 75% deposit is required before the design work begins.
STEP FOUR
Email us the language you would like to use. We can help you with this!
STEP FIVE
We will email you a PDF of your designs. We can make edits from the initial design until we arrive at one you are happy with.
STEP SIX
Once the design is approved via PDF we will send them to print. Print time is 4-5 weeks from when a design is approved.
INTERESTED IN A CUSTOM DESIGN BEYOND OUR COLLECTION?
Contact us with your ideas and we can see if it's a good fit.
Additional design fees will apply (starting at $500.00) depending on the complexity of the design, please allow for more design time.
Email head designer Amy Swanson amy@greenwichletterpress.com for more info.